Setup an RLCraft server (Minecraft)
RLCraft is a hardcore, unforgiving realism mod for Minecraft that is going to test your survival skills in the Minecraft world. With the ever-growing popularity of RLcraft we have created this easy to follow guide to help you set up this modpack on your server.
How to install RLCraft onto your server
Sign into NiTROPanel
Go to the Mods & Updates tab
Click on the FTB tab
Use the search bar to find RLCraft
Click the install button to add the modpack to the server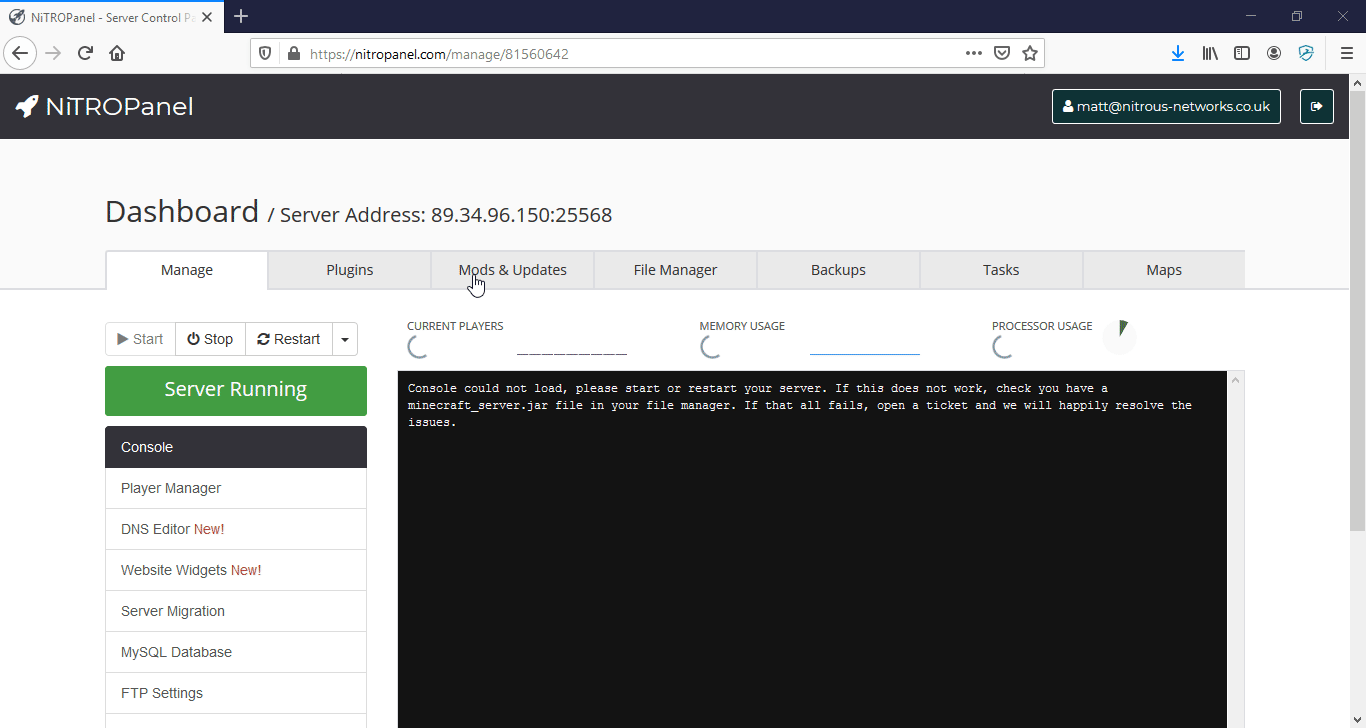 Creating a new world
Once the modpack has been added you may need to create a new world, to do this you will need to do the following..
Proceed to the file manager
Locate the server.properties file, right click and select edit
You will want to change the level-name value, for example rlcraft_world
Then save the file and restart the server
Please note that when you change the world name this will create a new world for you, your existing world will stay on the server for you. We recommend that you make a backup as well just to be safe.