I have bought a server, what happens next?
As long as we have successfully received your payment, your server should be automatically set up. Once the server has finished installing you will receive a welcome email containing your username and password to log into our game control panel. Your server should be setup within 20 minutes at max but if it's a Minecraft server it should be setup in seconds!
If you can't find the login details to the control panel in your inbox please could you check your junk / spam email folder as sometimes it can end up going in there. If you still can't find anything and need further assistance please submit a support ticket via the client area.
Your user details email for Minecraft will look like this;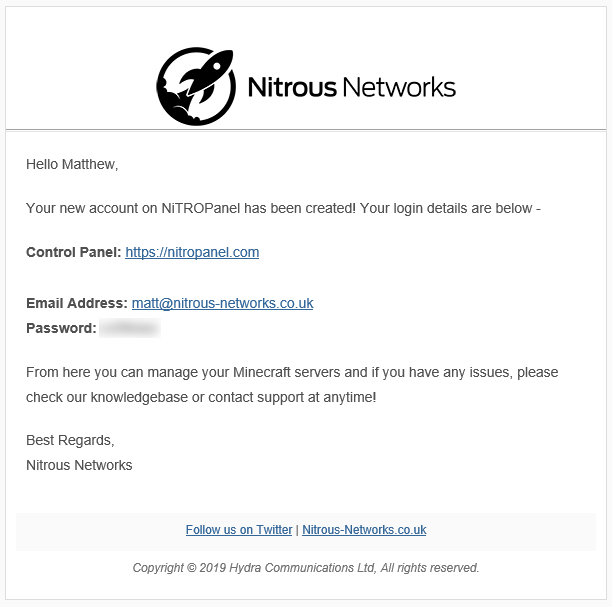 You will also get a server setup successful email that will look like this;