**** FAILED TO BIND TO PORT!
This is one of the most common Minecraft server errors and is very easy to fix, please do the following...
Go to your manage page on the server that has the error and click stop.
Once fully stopped, go to the filemanager, right click on the server.properties file and select edit.
Now you will need to click the blue reset to default button, this will insert all the default data into the file.
Click save and head back to the manage page, then click start and wait for it to boot.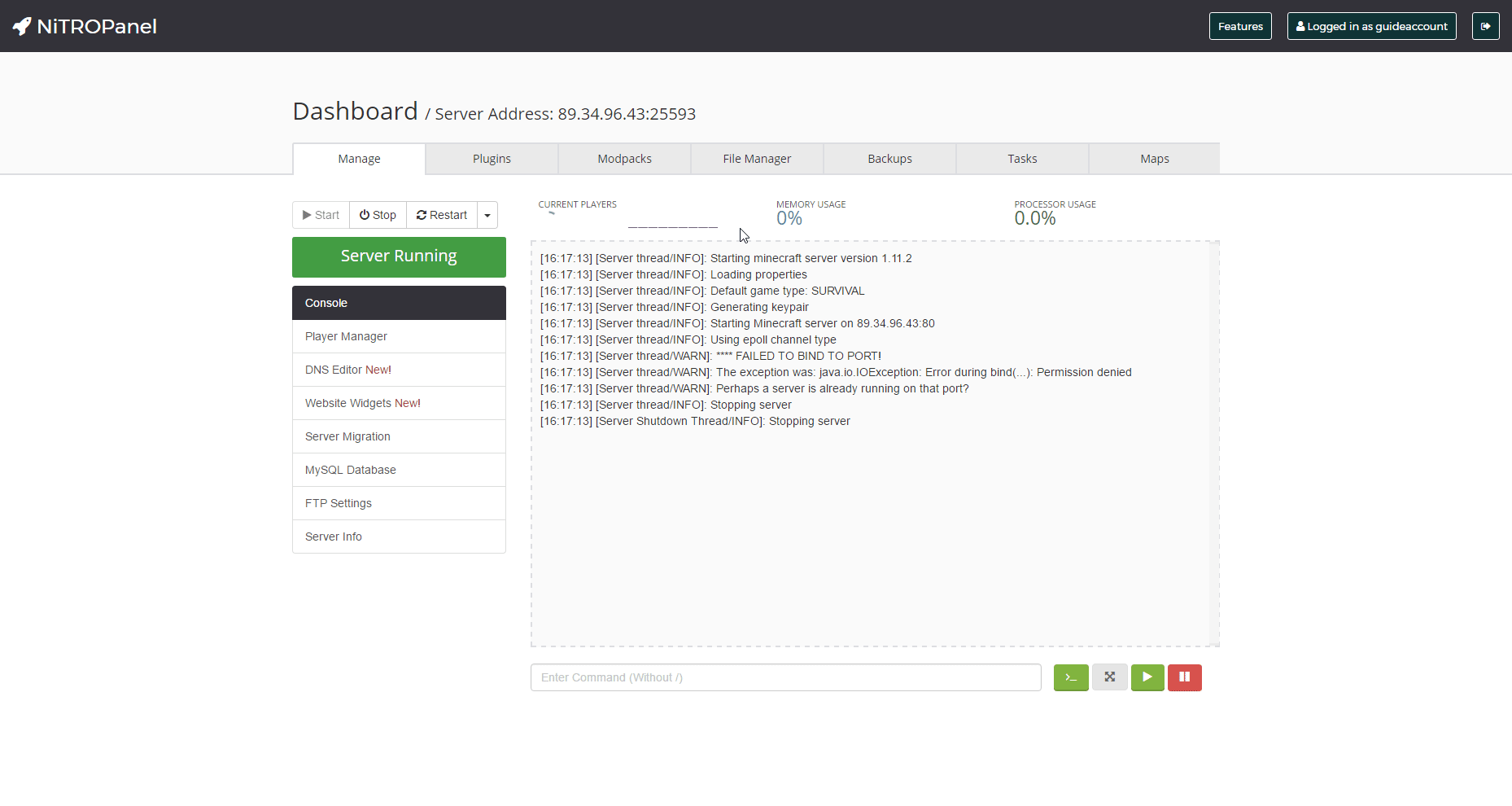 If you have any further questions, feel free to submit a support ticket and one of our staff members will provide assistance - https://billing.nitrous-networks.com/submitticket.php